Best WordPress Hosting Providers
Are you looking for the best WordPress Hosting for your business website? There are hundreds of WordPress hosting providers out there, and it's important to choose the right one.

Here at weForms, we consider ourselves to have a bit of expertise in the subject. So we decided to compile a list of the most reliable and affordable WordPress Hosting companies. Then we reviewed each of the options here, so that you can make an informed decision about which web hosting company you think you should work with.
In this article, we'll review the following companies:
All of these companies listed offer WordPress hosting plans for a variety of budgets and performance requirements. The following article will outline them for you, to help you arrive at your own decision.
What is WordPress Hosting?
Before we jump into the best WordPress Hosting providers, it is important to know what type of hosting your business needs. This is especially true for individuals who are unfamiliar with hosting plans. While all of the hosting companies below offer great customer service and sales support to help you decide what is best for your needs. it is still good to go into these conversations as an informed buyer.
Managed WordPress Hosting

– Managed WordPress Hosting allows experts to manage some of the technical details of your site, rather than you having to. It is set up to run WordPress, the most popular open-source Content Management System on the internet, in an optimized environment. This worry-free approach definitely is appealing, but can be a bit more costly than standard Shared Hosting plans. WordPress is a platform optimized to specifically run WordPress software.

Shared Hosting

– Shared Hosting is when your site is placed on a large server, sharing resources with other customers. This is a popular choice for small businesses who need a simple website.

Virtual Private Server (VPS) Hosting

– VPS Hosting is similar to that of a shared server, in that you still share with other customers, however, you have resources dedicated to your website. Getting much more control over the configurations than you would in a Shared Hosting environment. This is best for medium-sized businesses and can handle a fair amount of traffic.

Dedicated Server Hosting

– Dedicated Servers are what they sound like, you get to rent your own server just for your business. Oftentimes, these are used by large companies with high amounts of traffic or high-performance websites. Running a Dedicated Server often requires a level of expertise, so make sure you have someone capable of troubleshooting errors if you decide to go this route.
InMotion Hosting offers great solutions for businesses of all sizes, with affordable plans and a wide range of setups. They promise 99.99% uptime and offer many supplementary tools to help get your WordPress site up and running.
InMotion Hosting also offers an optimized WordPress Hosting option that is perfect for a business looking to start a new website. Their sleek website allows you to easily compare plans to see what is best for you. Across all plans, you'll receive a free domain, SSL, a drag-and-drop website builder, and U.S-based support, all available 24/7/365!
Cloudways Hosting is the perfect WordPress host for agencies or eCommerce businesses, as it deploys the popular content management system over one of 5 trusted cloud hosting providers, including Amazon Web Services (AWS), Google Cloud, Digital Ocean, Linode and Vultr.
Pay either monthly or hourly while still enjoying all of the features and ease-of-use of a traditional web host, all while maintaining the flexibility and scalability of a cloud hosting provider.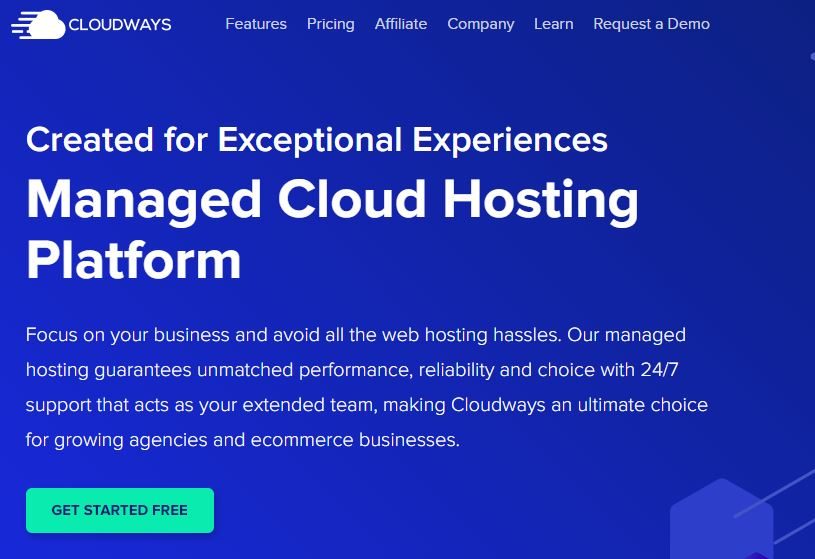 DreamHost is an officially recommended hosting provider by WordPress.org. Like the others on this list, it includes a free domain and SSL with purchase. With over 20 years of experience working with WordPress sites, you can trust that DreamHost and its team of experts will keep you satisfied.
What really makes DreamHost unique and stand out from others on this list is that they offer a 100% uptime guarantee. Most often when comparing hosting companies you'll see values in the 99 percent range, DreamHost challenges this paradigm by offering an unbeatable guarantee.
Bluehost is another officially recommended hosting provider by WordPress.org. This company is one of the largest and highest-rated hosting companies in the world.
Bluehost offers great rates, experienced support, and an impressive suite of add-ons. This helps those who are new to the space as well as experienced developers. Every plan also includes $200 worth of ad credits ($100 for Google and $100 for Microsoft), so you can not only build your site but begin marketing it too.
HostGator supports millions of websites and is a leader in the shared hosting space. They have affordable plans with a 45-day money-back guarantee along with 24/7 support.
With HostGator, all plans include a website builder with templates, along with $100 in credits for AdWords to assist in bettering your WordPress site's SEO.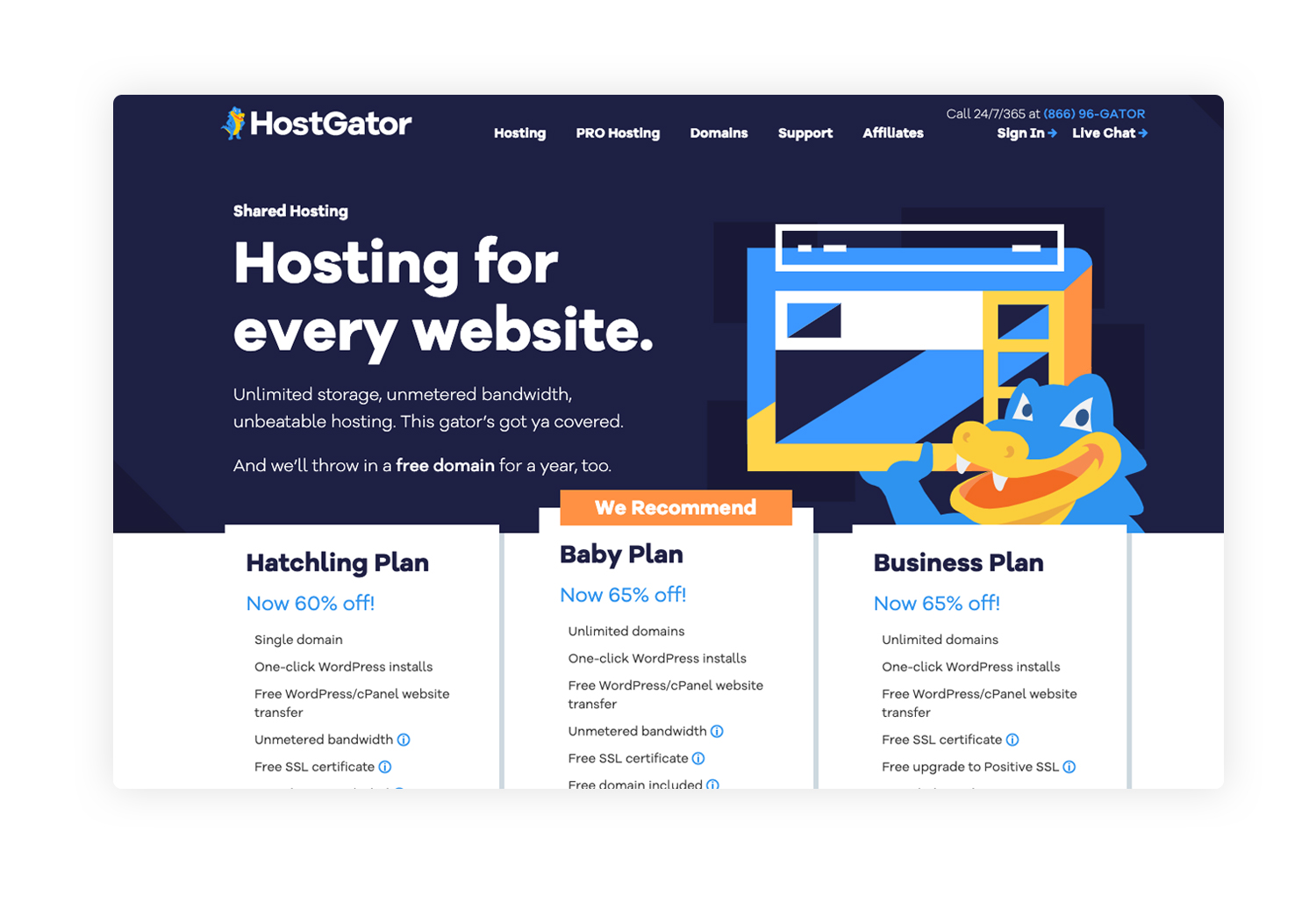 Rounding out our best WordPress Hosting Choices list is SiteGround. SiteGround, a giant within the hosting space is not only recommended by WordPress. They are also by WooCommerce, a large commerce tool provider, and Yoast, a popular SEO company.
SiteGround offers excellent 24/7/365 support and plans come with a free CDN. Another cool thing about SiteGround is they are environmentally friendly. They provide a 100% renewable energy match. This means you can rest easy knowing they are doing their best to offset environmental impacts.
** Disclaimer: weForms conducts extensive research for each of the reviews provided on this site and strives to provide a fair and accurate assessment of each providers products and services. As a result of a transaction, weForms may receive a small affiliate commission for purchases made.