Contact Forms in 2020
When businesses or agencies are putting together a website, the basic skeleton is more or less the same; a home page, an about us page, and a contact us page. Companies will pump hours, even days, into perfecting home and about us pages, often leaving the contact us page as an afterthought. This usually looks like something as simple as a name, email, and message fields with an accompanying message about "getting back to you as soon as possible".
weForms as a Lead Generator
weForms' free version offers a simple contact form as one of its pre-built WordPress form templates, so while you can use that to get your contact page producing leads quickly, we encourage you to do much more. In a mid-pandemic world, a large majority of your interactions with customers will be digital, and it is imperative potential and current customers can reach you in an efficient and user-friendly manner.
Rather than letting your contact us page be an afterthought, treat it for what it really is – a lead generation tool.
Asking the Right Questions
One of the most important items in generating leads is making sure you are asking the right questions. With the base contact form template of name, email, and a text area for a free form message, you are presenting your lead with a near infinite number of options to describe why they are contacting you. With varying levels of education, language barriers, or if the customer isn't quite sure how to word their message, you will get inconsistent messaging that could take contacts that should be resolved in minutes, and extend them into multiple messages.
Enter conditional logic for contact forms. weForms' conditional logic allows you to dynamically adjust the form based on user inputs so that you can tailor your form to the requests of your potential and current customers. It helps avoid bloating your form with unnecessary questions that you would need in place to cater to multiple contacts and ultimately allows you to point the customer or potential customer's submission to where it needs to go. 
Below are some examples of conditional logic for contact forms in action for lead generation: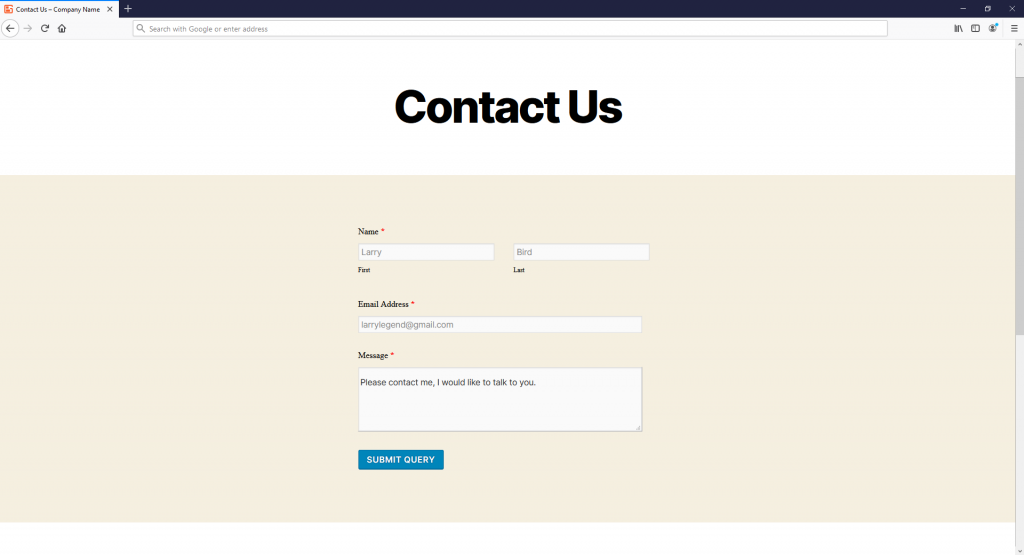 Staying in Touch
The best businesses maximize the number of touchpoints with their customers, namely in the form of email campaigns. Emails are a great way to communicate news, sales, and other general information that keeps your leads engaged. weForms offers a MailChimp WordPress contact form integration that allows you to automatically import your leads into a MailChimp account. The MailChimp integration is easy to set up and will import your lead list with the click of a button. Just remember that if you are going to add them to your mailing list, you need to make it explicitly clear that you are going to add them to it. This is often done via a checkbox in the form itself, acknowledging that the contact agrees to your terms and conditions and privacy policy.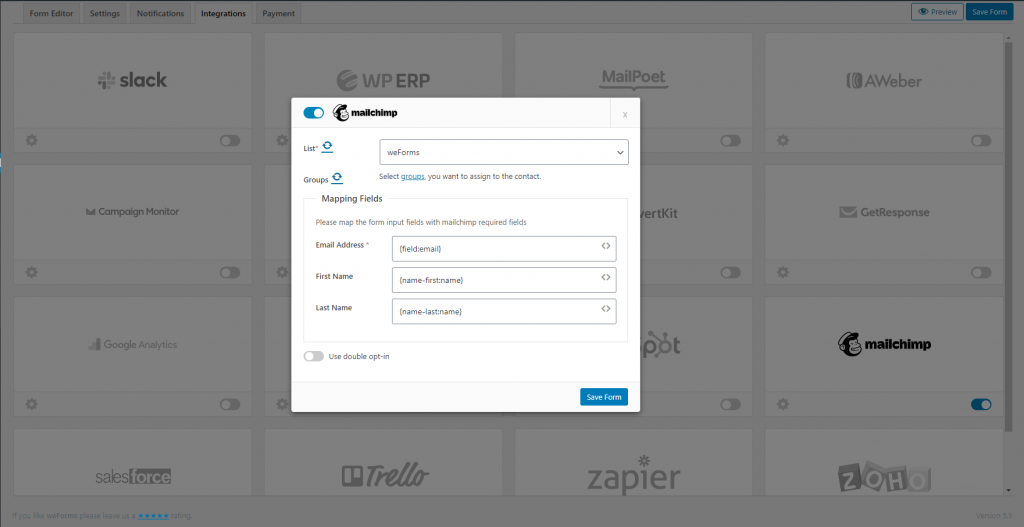 Don't have a privacy policy? Get one through our partner, Termageddon. Use code WEFORMS to receive 10% off of your first order!
Get Started
Take your neglected contact us page from an afterthought to a full blown lead generation page. Collect inputs from past, current, and future customers to help better understand their wants and needs. Using tools like conditional logic, email marketing integration, and other CRM contact form integrations can help you leapfrog your competition and change the way you interact with your customers for the better.