You've worked hard on your website, you've checked all the boxes. You used the best WordPress page builder to make your site look beautiful, installed an SEO plugin to help land on top of a Google search, added an SSL certificate, and set up a nifty contact form to generate new leads to your business.
But is your customer's form data really secure? Did you know that WordPress uses wp_ as the prefix for all of the tables in your database? This standard makes it remarkably easy for someone to find customer's data if they know what they are doing. On top of the data tables being easy to find, a lot of the fields are stored in plain text, such as names, addresses, and phone numbers, also known as Personal Identifiable Information (PII), which is protected by the CCPA.
What is FortressDB?
Enter FortressDB, the only WordPress plugin that allows you to store form data and files in secure servers and provides you control over who can access them. Even better, you can control where those servers are by selecting between locations in the United States, Europe, and the UK! This functionality helps tremendously when trying to comply with laws such as GDPR or CCPA.
Let's Get Secure
Sold on it? We were too, so we are happy to share we have integrated with FortressDB to help further protect the data collected via weForms free and premium versions. Additionally, we are pleased to offer 33% off FortressDB WordPress database plugin. 
Activating FortressDB on weForms is remarkably simple. To begin the process you will need to download and install the FortressDB from either the link in this blog or inside of the Settings menu under weForms in the WordPress Dashboard.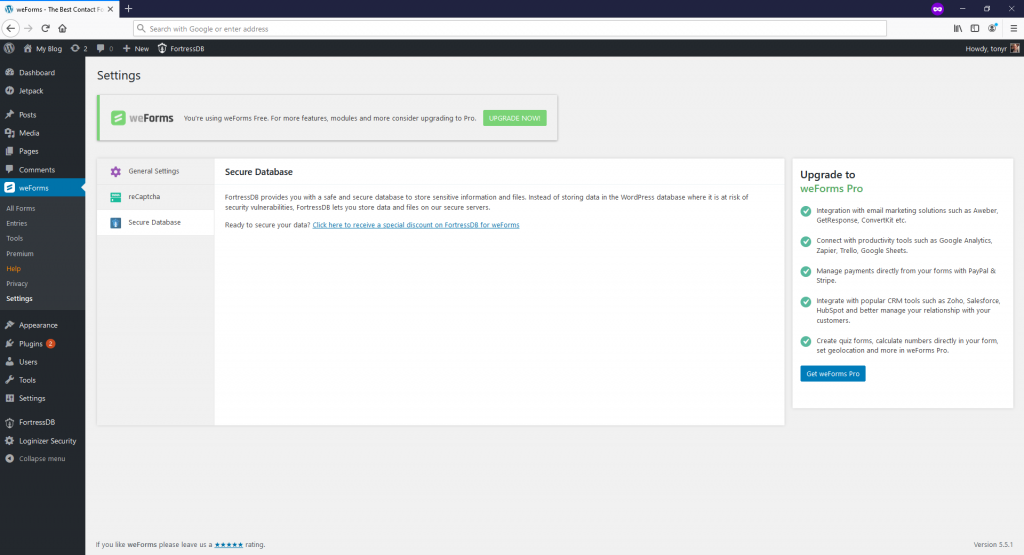 Once you have installed and activated the FortressDB plugin, you will need to sign in and select the location you want to store your database in. Please note that if you happen to have an Enterprise account, you can be even more specific of where in the world you want it!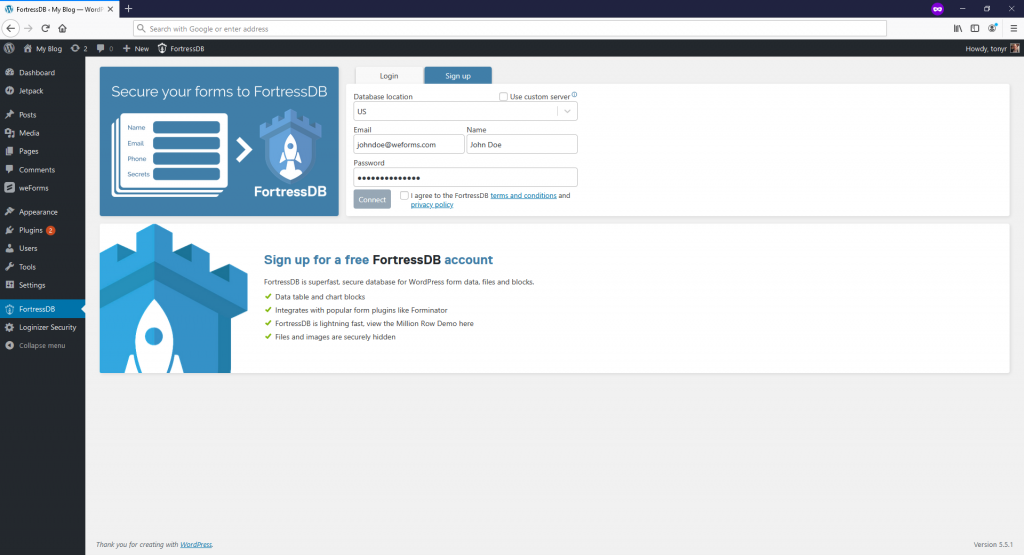 Next you will need to navigate to the form that you would like to send data from and enter the Integrations menu. Once inside, simply find FortressDB and toggle the integration to on, save, and just like that weForms and FortressDB are connected.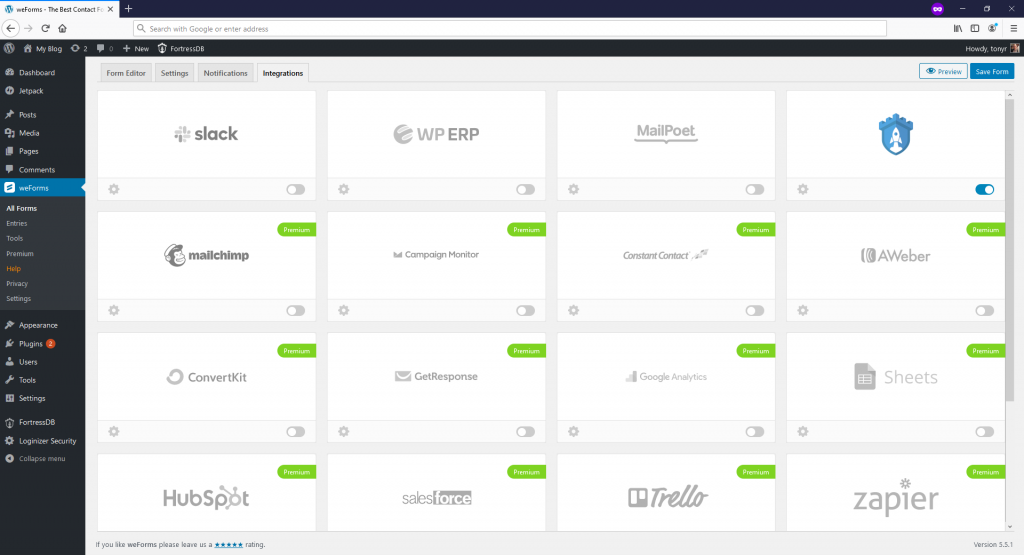 To test the connection, you will now want to find FortressDB on your WordPress and select the Secure Forms option. You should see all of the names of your weForms WordPress contact forms you have connected. To make sure entries are being added properly, simply return to your site and fill out your contact form and submit it. Returning to the Secure Forms section in the WordPress Dashboard under FortressDB, you will now see your latest entry!
When you have multiple forms connected you can easily toggle between the forms and view their entries. Additionally, you are able to view statistics, edit access rights and more through FortressDB. To learn more about FortressDB head on over to their site!