Sometimes you just might prefer using your own HTML or shortcodes for personalization or customization of your WordPress forms. The weForms Custom HTML field lets you do that so that you are not restricted to use the default design. The only limitation is your imagination!
Custom HTML Field For Contact Forms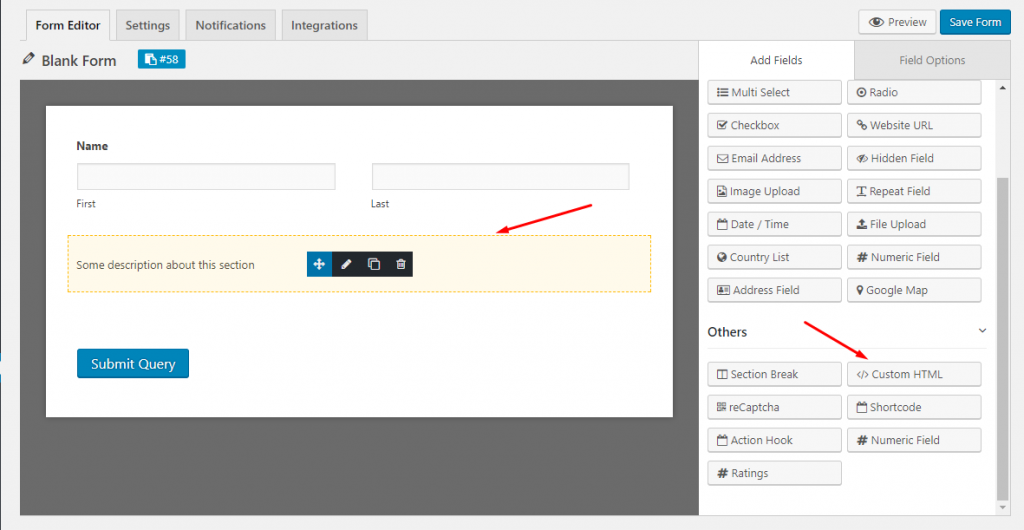 In the Add Fields section you will see Custom HTML field type. You can click on it or just drag & drop on the form.
Custom HTML Form Field Options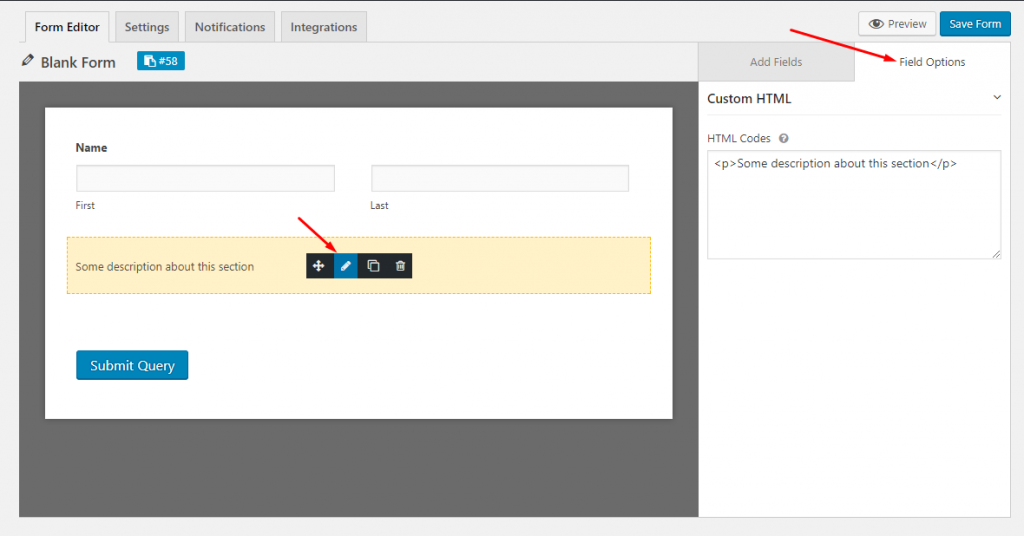 In the field option section you will see a field called HTML codes. Here you can paste your HTML or WordPress shortcodes and it will work right away on your WordPress form.
Congratulations! You now know how to include custom HTML or WP Shortcodes with your contact forms. Next, you may want to learn more about adding custom CSS or even adding Google Maps to your WordPress forms.