As you may know, there are many good options for WordPress forms, but we at weForms believe we are the best. To help enable users easily migrate, weForms offers the option to let its users import forms from other popular form plugins, including Gravity Forms.
Some plugins would force you to export the form into a JSON or similar file to re-import it into the new form plugin. This is not the case with weForms as there are specific functions to accomplish this.
To switch from Gravity Forms to weForms be sure you have weForms installed on your WordPress site along with Gravity Forms. Once you are sure that both plugins are installed and activated, click on Tools under weForms to start the process.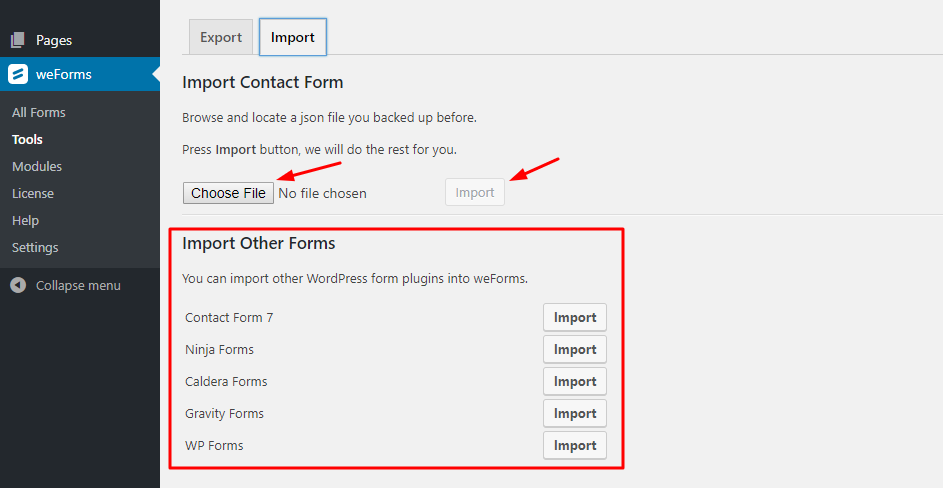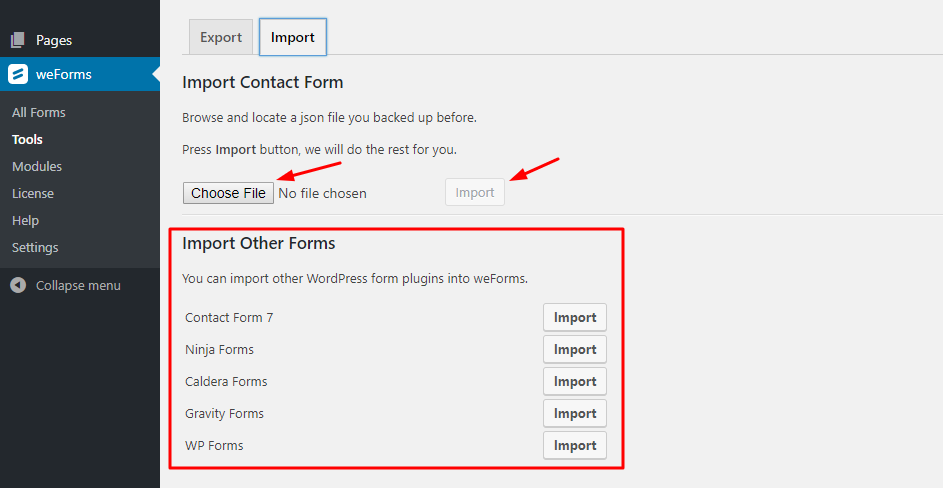 Ignoring the Import Contact form area, you'll see Gravity Forms import as a choice. Hitting import will launch the process of moving your Gravity Form into weForms.
Once you see the confirmation, weForms recommends making sure there were no issues on the imported form. To check, go to the All Forms area under weForms and find the form you want to review.