Integrate your subscribers easily with ConvertKit for WordPress with weForms and give a boost to your email marketing. Create subscription forms in WordPress easily and add your subscribers of ConvertKit into weForms. Few easy steps below will help you integrate your weForms plugin integrated with ConvertKit.
Enabling ConvertKit:
With weForms Pro installed in your WordPress website, you can integrate ConvertKit. First you have to activate ConvertKit. Go to : wp-admin→weForms→Modules. Here you will find all your email marketing providers. Activate ConvertKit. Check out the screenshot:


Next go to Settings→ConvertKit and click on the link given for Convert API key and API Secret. Here is the screenshot :

Next you need to signup or login into ConvertKit. Go to Account settings on the right side of your ConvertKit dashboard. You will find the API and Secret key.
Next return to wp-admin→weForms→settings. Paste the API and secret key there and hit Save Changes.

Then navigate to wp-admin→weForms→All Forms. Select the form of your choice or create a new form. Open the Integrations tab.
Activate the toggle button of ConvertKit and select list. In order to select list, you have to create a list.
Next map the fields of the form with the fields of ConvertKit that are arrowed in the above screenshot. For more clearer view, check out the screenshot below: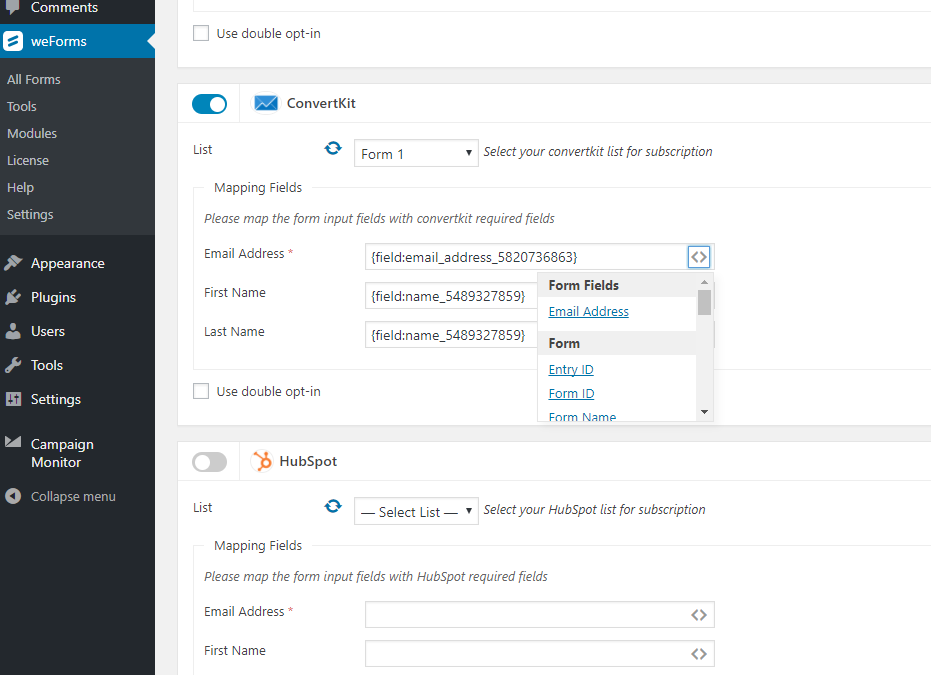 That's it. Now you have ConvertKit module integrated with your weForms.
Walk-through of the module