Trying to change your form building plugin for WordPress, but are concerned about having to rebuild the forms you created on WP Forms? To help make the process easy, weForms offers built-in tools and functionality to import forms from some of the top form plugins available, including WP Forms.
Using our functionality, you can save ample time not having to export the form into a JSON format and importing it into weForms. A simple button click is all it will take.
To being, confirm that you have weForms installed in addition to WP Forms. Select Tools under weForms in the WordPress Dashboard to see the screen below:

Once in Tools, go to the Import tab to see the screen below. If you happen to have a JSON file you can upload it here, however, there is an even simpler way avoiding digging through files.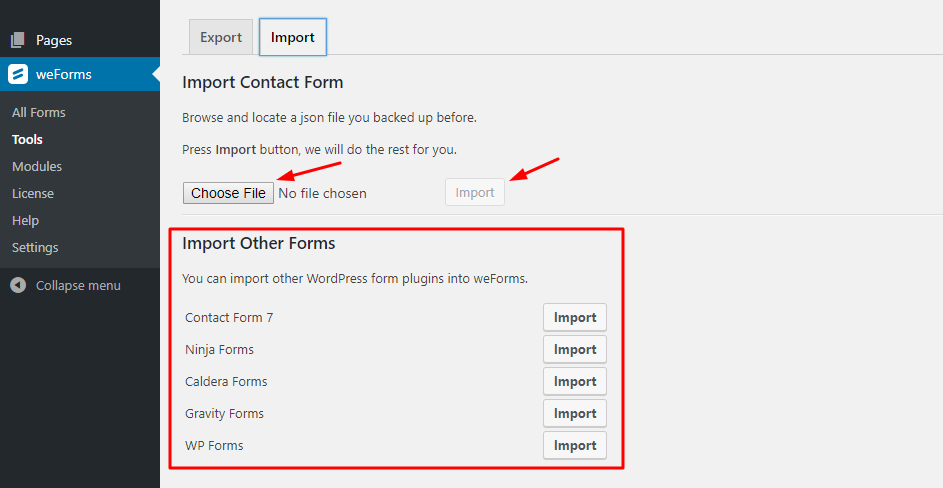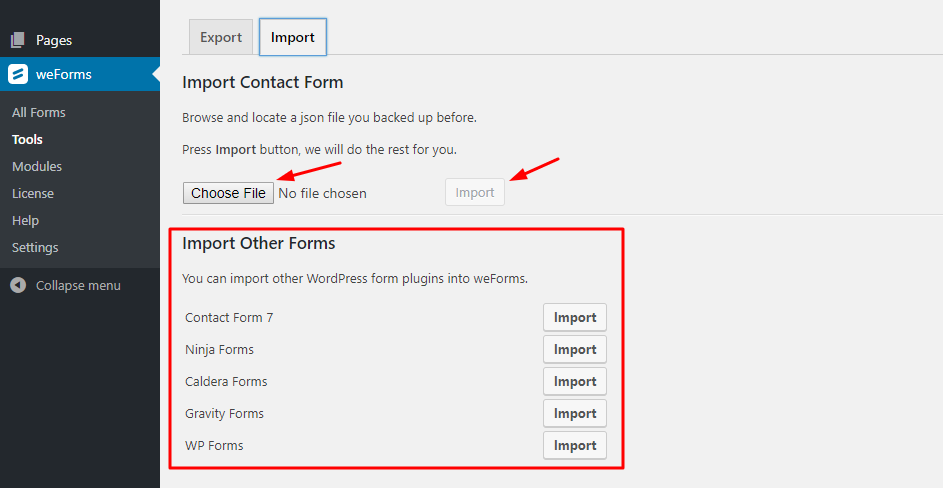 Under Import Other Forms, WP Forms is shown as an option. To import, click on the Import button, then the process will start. If there were no issues, you will see a success message confirming.
Even though there should be no issues on import, it is best to be safe and check the form yourself. To see the imported form, go to All Forms and click on Edit of the form you just imported. From there if there were any issues, you can fix them using the form builder.