The Total Field on weForms allows you to see a preview of the total amount of money that you owe when you submit the form. This is used in conjunction with the Product fields. To select Total Field on your form go to WP-admin→weForms→All Forms→Add Forms→Blank Form or choose a Template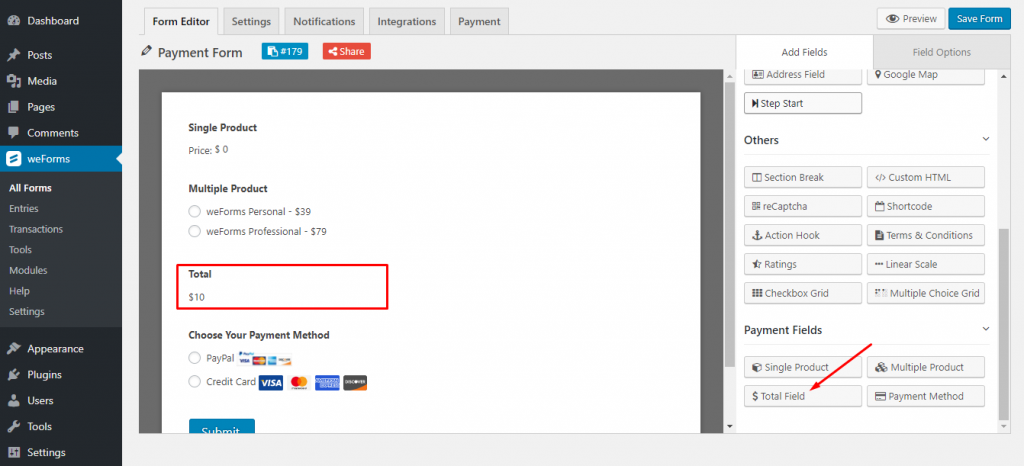 Field Options
To see the field's option select the shown icon on the Drag and Drop form builder. You will find the following options –
Field Label: Lets you add a customized label on the field.
Help Text: Provides the user insight into what you wish to have in this field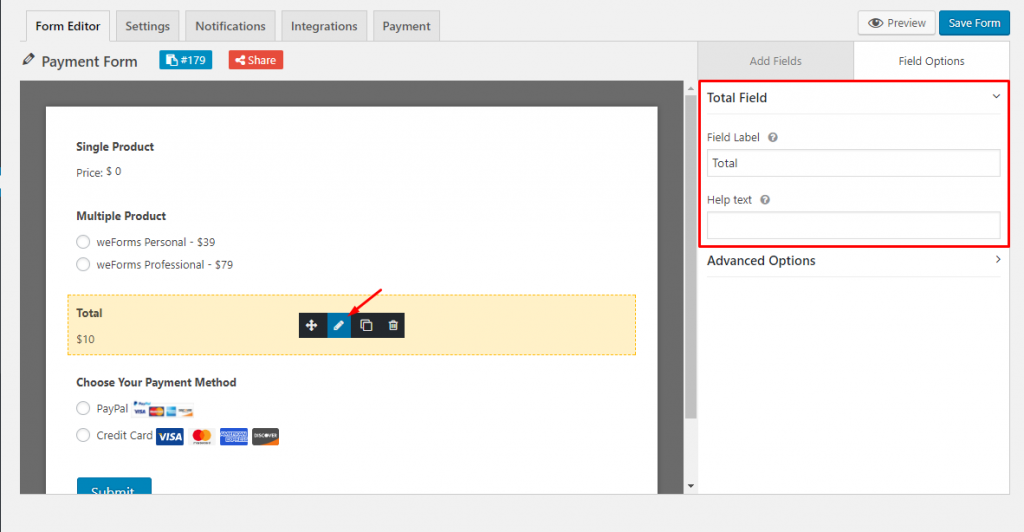 Advanced Options
Clicking on the Advanced Options will show you extended features for that field.
Field Size: You can transform the field size to either Small, Medium, or Large.
CSS Class Name: You can add your own CSS class to this field.
Conditional Logic: Enabling allows you to show/hide this field based on one or many form answers.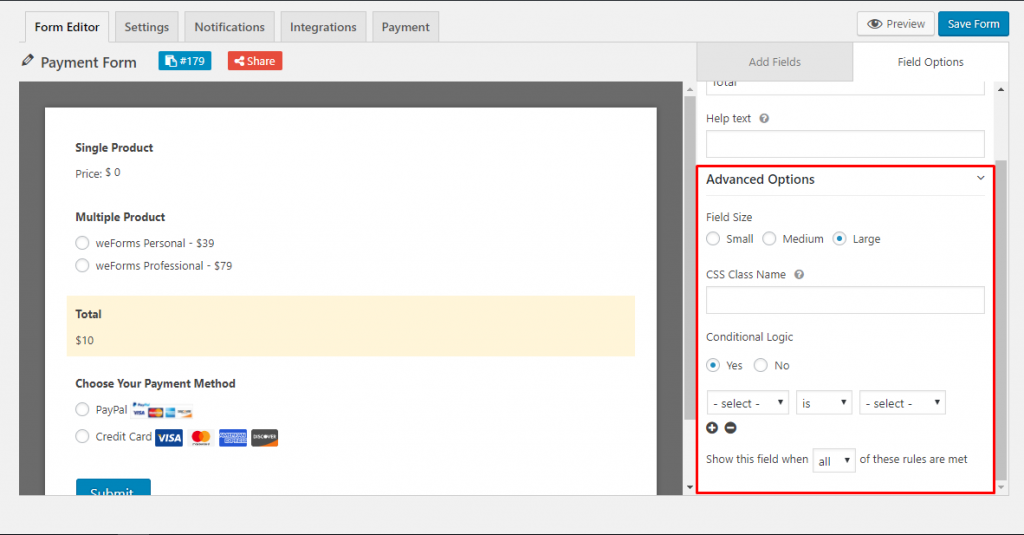 Front-End View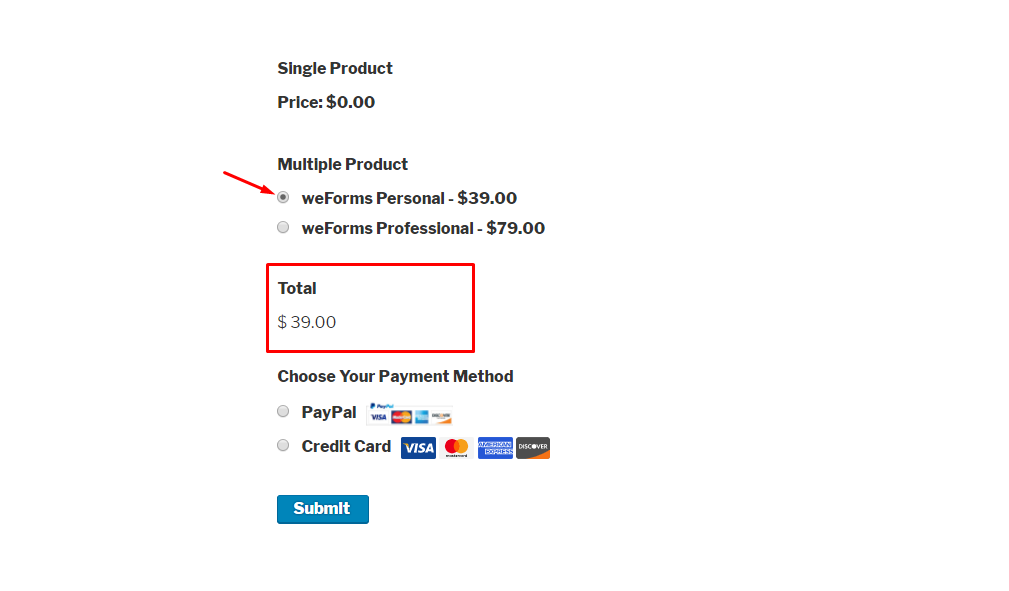 For any further queries, contact our support team.