Sometimes users may want to change their WordPress contact form plugin but are concerned with the work involved. Fortunately, weForms offers functions to easily allow its users to import forms from the most well-known form plugins, including Caldera Forms.
Having this tool in place allows form an easy and quick import using a simple press of a button. You will no longer need to deal with exporting and re-importing files.
To kick off the process, be sure you have weForms installed on your WordPress site along with Caldera Forms. Upon confirming both plugins are installed, click on Tools to begin.

In the Tools screen, choose the Import tab to see the interface shown below.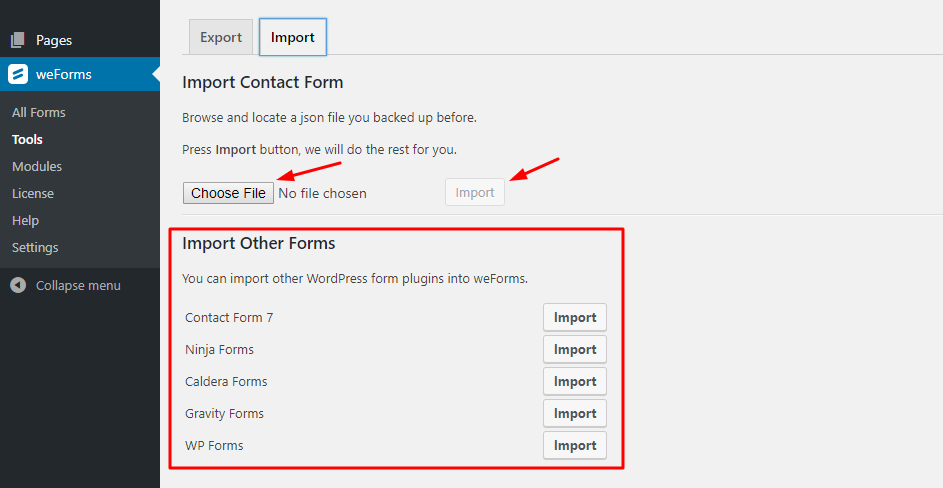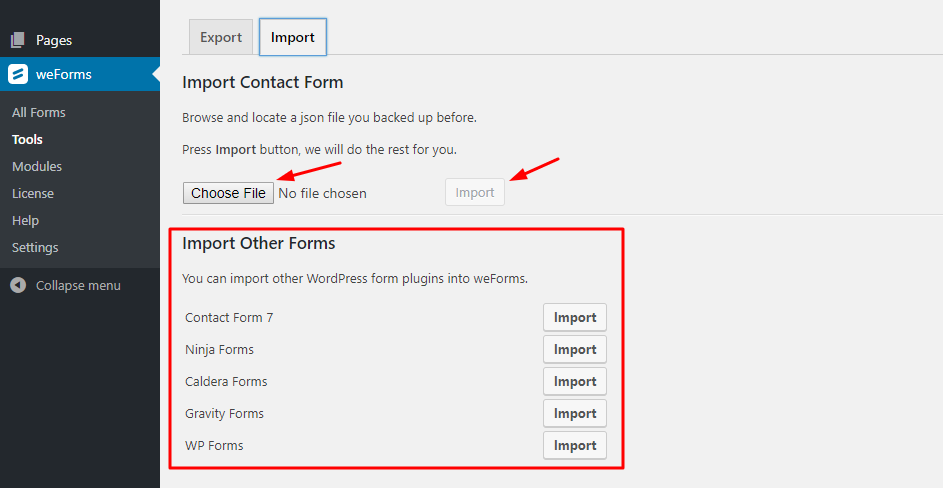 Ignoring the top section, notice in the Import Other Forms section, you will see Caldera Forms listed. Pressing import will launch the process of moving your Caldera Form into weForms.
While there should be no issues, we do recommend taking a look at the imported form for issues. Simply go to the All Forms area under weForms and find the form you want to review.