To view form submissions/responses from the form on your WordPress website, go to weForms from your WordPress dashboard. Under Contact Forms you will be able to view all your forms, their entries, views, and conversion.
Next, navigate to:
WP Dashboard→weForms→All Forms
To view responses on a particular form, click on the number of Entries of the relevant form as shown below.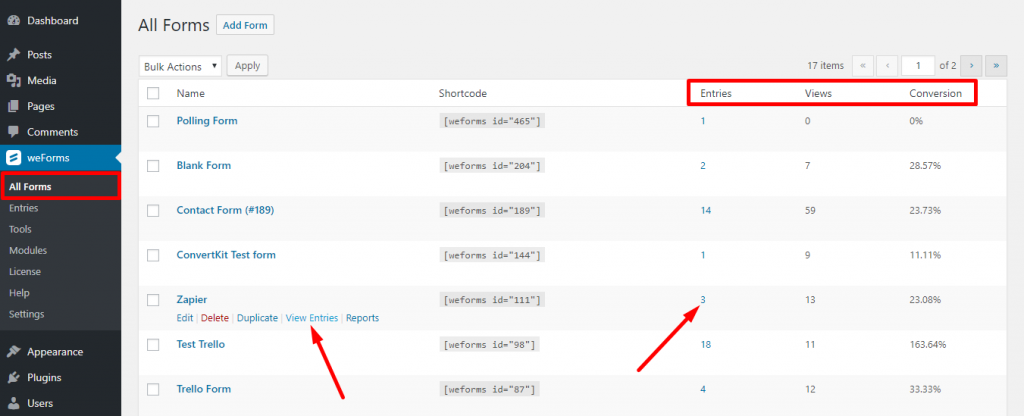 The number of total responses for each form is shown under the Entries tab. Alternatively, you can click on View Entries when you hover on a form.
You can also see the number of Views this form received.
The Conversion category shows any click-throughs that occurred through your form.
To view the entire response, click on Details beside each response.

After you click on Details, the detailed answers of the responder will show in a single screen in this way as shown below: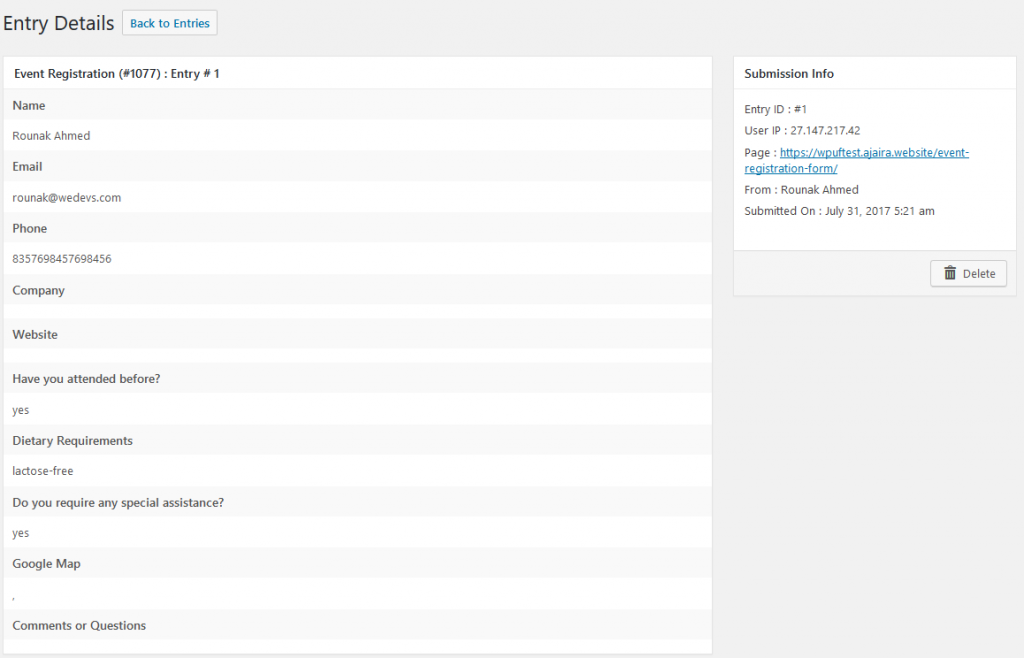 From weForms lite v1.2.8, admins can also see the device using which the user has made the submission his/her from:

Alternatively, you can also view the submissions of each form from WP Dashboard→weForms→Entries.
Select the form from the drop-down. Then click on Details beside each entry to view.

In addition to viewing the submissions inside of the WordPress Dashboard, don't forget that weForms also can notify you through WordPress forms email, meaning you will receive an email alert when a submission is sent. To learn more, check out our documentation on notifications.