With the introduction of the General Data Regulation Policy or GDPR, there have been several changes in expectation of how user data is handled, especially when taking information of a user with a form on your WordPress website.
With that in mind, weForms Pro 1.2.6 introduced a separate Privacy section that introduces features that make the form builder compatible with GDPR and similar privacy-focused legislation. Please note, several additional steps must be taken to be GDPR-compliant, we advise you reach out to privacy specialists, including our friends at Termageddon.
Export/Erase Payment Data (Admin Settings).
To let your users export/erase all the data that is available to you, go to the wp-admin→Tools
There you will see two different options.
Export Personal Data: Allow a user to download the personal the admin has. Learn more from here.
Erase Personal Data: If the user wants to erase his/her data the admin can do that from here. Check out this documentation.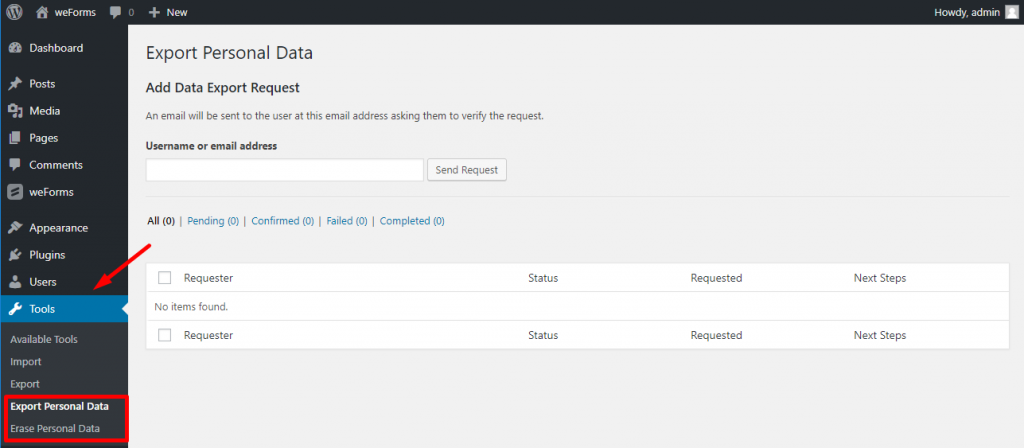 Note: Steps for both the Export Personal Data and Erase Personal Data is the same.
To let your users export/erase their personal data that you have, at first you need to submit their email address. To do that go to wp-admin→Tools→Export Personal Data/Erase Personal Data.
In the Username or email address field submit the email or the username for that user and click on Send Request.

3. After an admin has submitted an email address to send a request to it will be shown as pending on the list.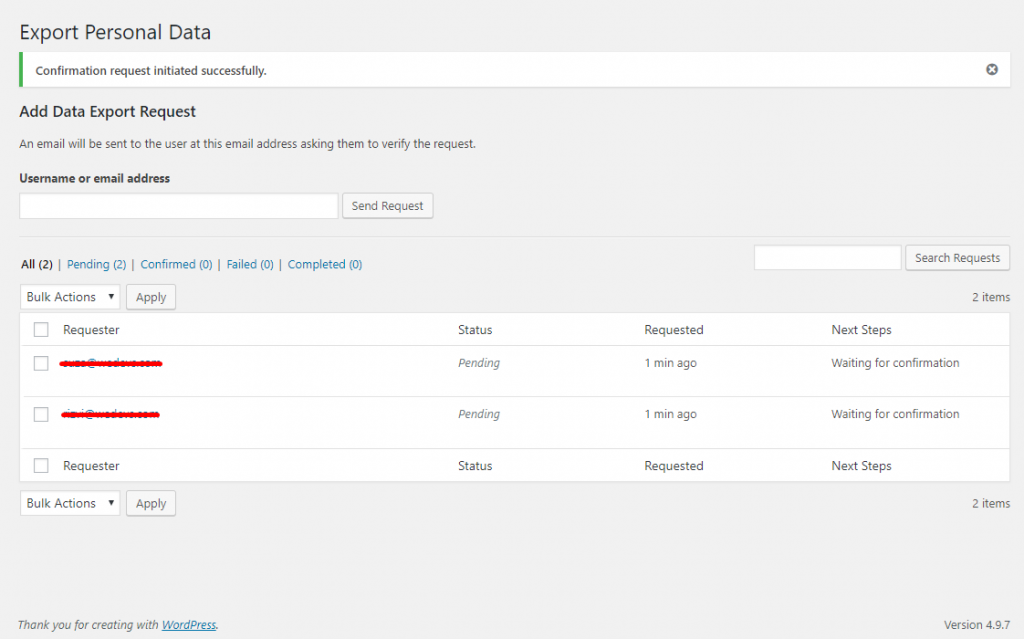 4. An automated email will be sent to that address with the confirmation link for user permission. The user needs to go to that link to confirm that they have allowed the action.
5. Once the user confirms, the admin will see the approved status in the status column.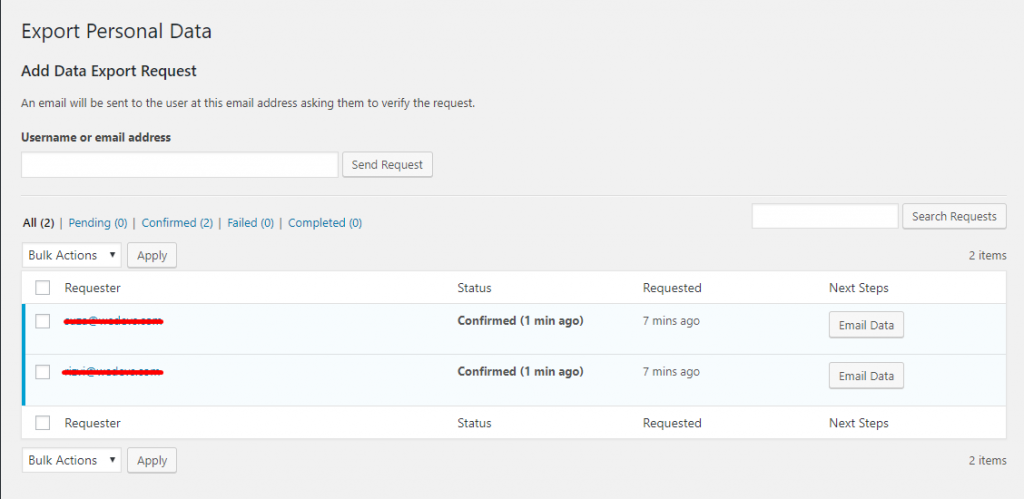 6. Now the admin needs to click on the Email Data Button and all the personal information stored will be sent to that user in their email. If Admin selected the previous Privacy settings of weForms the user will also get their payment information that was stored.
Note: Steps for both the Export Personal Data and Erase Personal Data are the same.