Want to move to weForms WordPress contact form, but don't want to rebuild all of your forms? weForms offers built-in tools to import forms from the biggest form plugins available, including Ninja Forms.
Using our form import tool, you won't have to export the form into a JSON format and re-add it into weForms through the file upload.
To begin, you will want to be sure you have weForms installed on your site along with Ninja Forms. Choose Tools under weForms in the WordPress Dashboard to see the interface below:

In the Tools screen, click on the Import tab to see the screen shown below.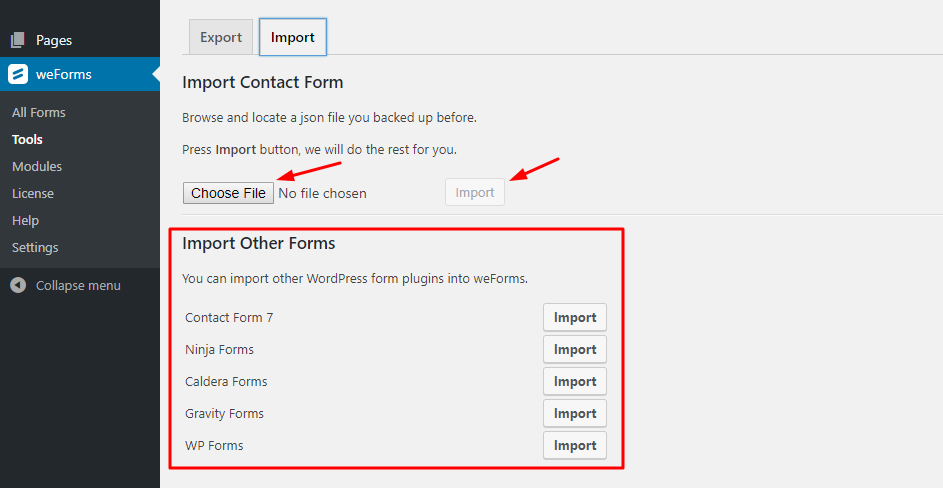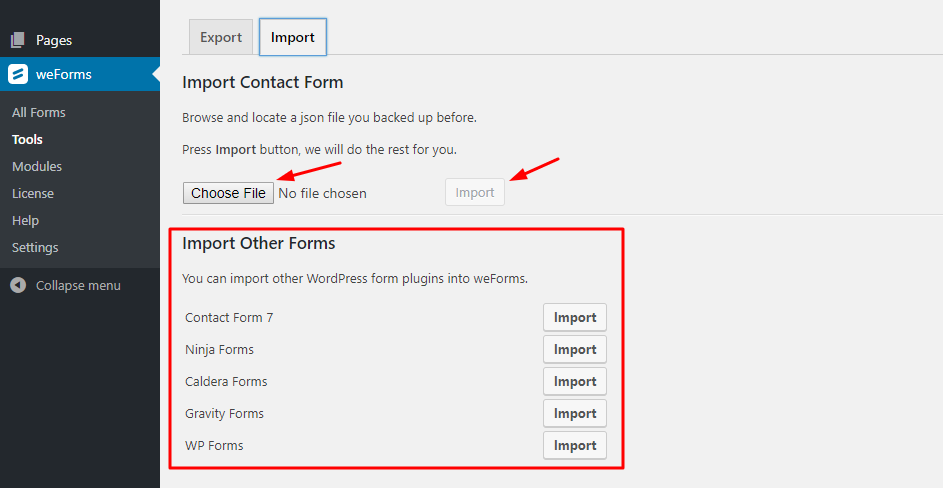 In the Import Other Forms section, you will see Ninja Forms as an option. Press the import button for Ninja Forms, and the import will begin. Once finished importing, you will receive confirmation
We recommend checking the freshly imported form for errors. You can do this by going to All Forms in the weForms section in the WordPress dashboard and pressing edit.