Sometimes you may need to create lengthy forms that require different separate pages/steps. The weForms Multi-step feature lets you do this easily with your contact, registration, and any other form.
This article shows how to use multistep with weForms.
Navigation
Go to wp-admin→weForms→All Forms.
Open the form of your choice. Or create a new form.
Then open the Settings tab. And select the Form Settings page.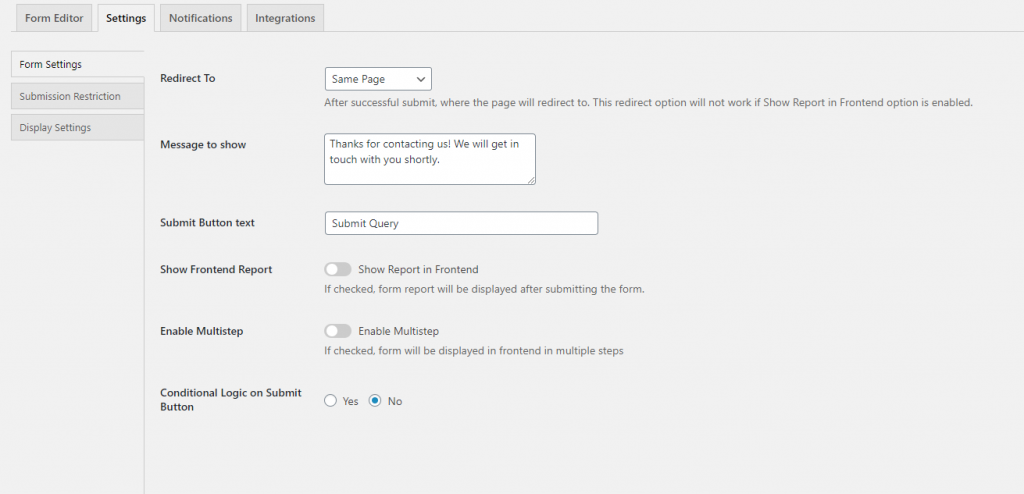 Configuration
Now check the box for Enable Multistep.
Doing this will open up the Multistep Form Settings options.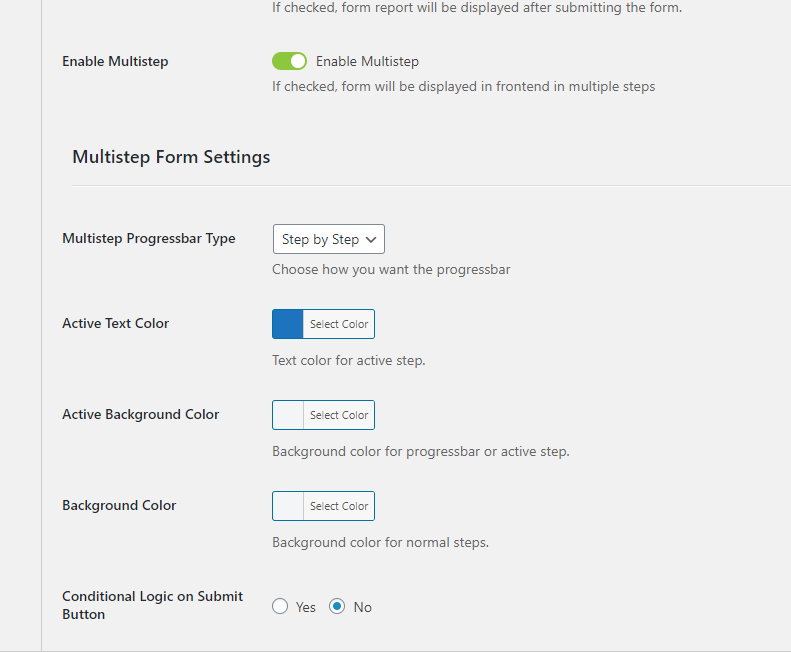 2. Select how you want your Progress Bar, the Active Text Color, Active Background Color, and Background Color.
3. Then click on Save Form, at the top right.
4. Next, go to the Form Editor page of the form. And drag and drop Step Start field in your form.
Note: You need to add one Step Start field at the beginning of the form.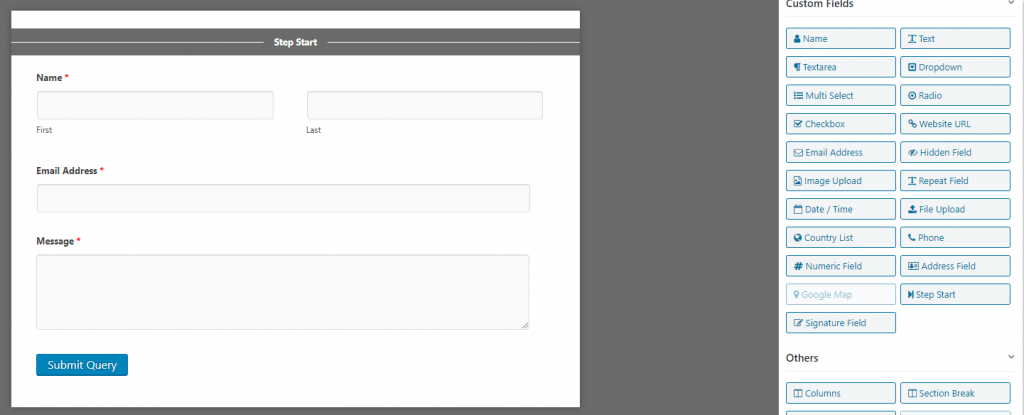 5. You can edit the Step Start field simply by clicking on the edit button. Change the name of the field,previous button text, and next button text as you like.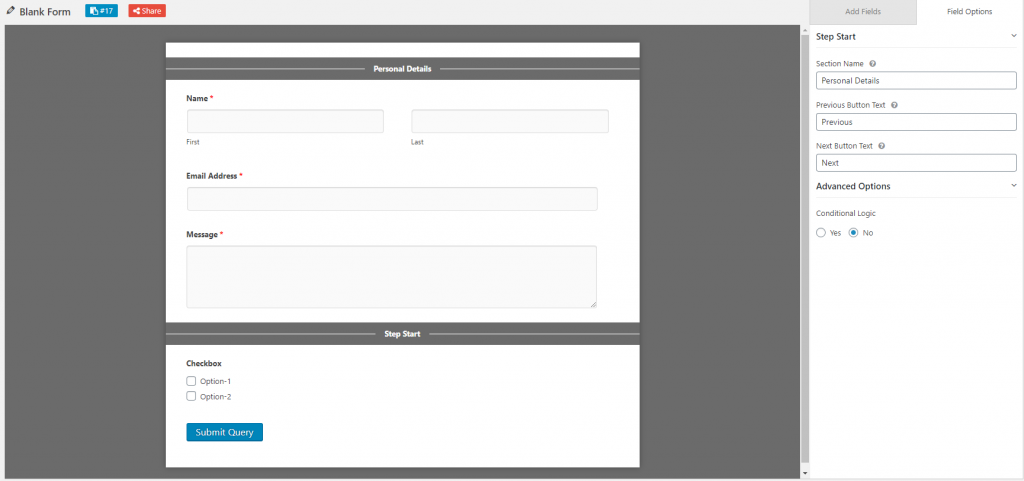 6. You can also alter the Advanced Options and set Conditional Logic for this field.
7. You can separate steps, by adding Step Starts in your form. We recommend naming sections based on the type of questions you are asking.After you are done configuring your form, copy the shortcode from the top of the form. Create a new page or open an existing page. Paste the shortcode and publish the page.